NEWSLETTER V.20121
Make it connected! Merry Christmas! What is the temperature control mechanism used by the International Vaccine Institute (IVI), which is conducting clinical trials for COVID-19 vaccine candidates? Radionode RN400-T2EX recognized by international organizations!

Radionode, in charge of vaccine temperature monitoring
with technology accumulated for 10 years
Do you know the IVI (International Vaccine Institute)?
It is an international organization for vaccine development/distribution for world health.
The RN400-T2EX performs temperature monitoring of the IVI.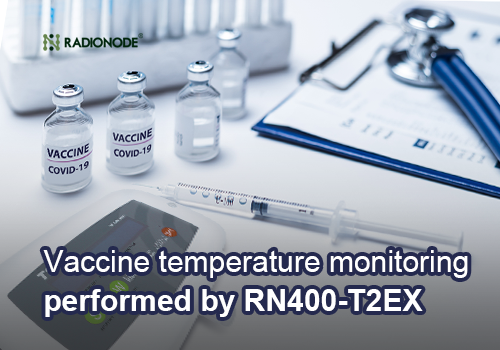 Do you know the International Vaccine Research Institute (IVI), where LG Group Chairman Kwang-Mo Koo donated 1 billion won in private funds for the Corona 19 vaccine research? IVI is the world's only international organization for vaccine development with the mission of 'discovering, developing and distributing safe, effective and affordable vaccines for global public health'.
IVI is also conducting domestic clinical trials on vaccines developed by domestic and foreign companies in relation to the most urgent Corona 19 recently. How do you monitor temperature while working with vaccine development agencies to develop vaccines and establish a vaccine evaluation platform at the level of international standards?
Radionode RN400-T2EX device is responsible for real-time temperature monitoring. ▲ Real-time temperature recording ▲ Appropriate storage temperature setting for each vaccine ▲ Temperature deviation notification ▲ Power failure management ▲ Door open/close detection ▲ MKT report, etc. Various functions are provided, and a magnet is built into the device, so it can be attached to the refrigerator without any additional installation work. It just ends up like attaching a magnet to the refrigerator.
Radionode used by international vaccine institute! RN400-T2EX Trust and monitor laboratory conditions while working at home or in the office.
MERRY CHRISTMAS
HOHOHO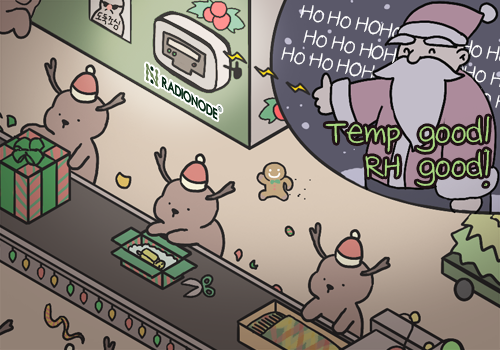 RADIONODE® is a sensor data monitoring device. Tapaculo®365 web services provide a variety of features for integrated management of sensor information in the cloud.
RADIONODE® and Tapaculo® are manufactured by DEKIST Co., Ltd. Are registered trademarks of RADIONODE products and software were developed by DEKIST Co., Ltd.