NEWS LETTER V.20011
Make it connected! Need freezer temperature management? Introducing the RN400-H2EX, a food poisoning index and dew point. I'll tell you the exhibition schedule for this year. Happy new year~
Freezer monitoring, RN400-H2EX is enough.

From temperature records to report generation and deviation alarms
Calculation of food poisoning index and dew point in my workplace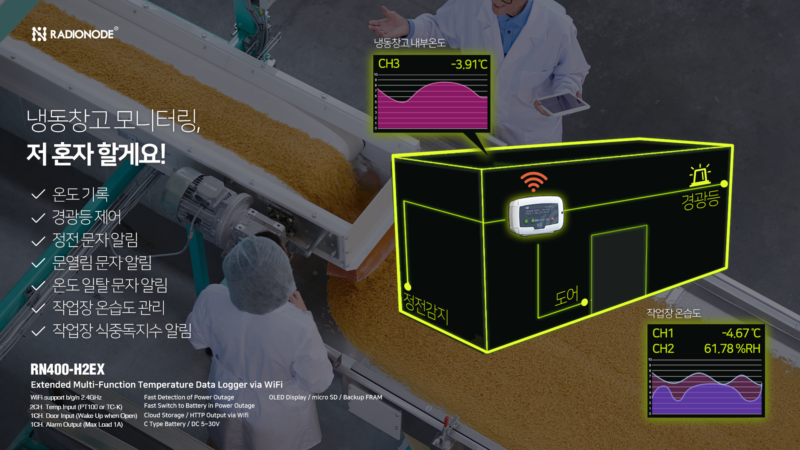 It is used as a standard for more hygienic management of the entire path from HACCP, raw food subsidiary materials storage to manufacturing/processing, storage and distribution.
Have you already introduced HACCP? Are you planning to adopt?
How is temperature management most basic?
Radio Node RN400-H2EX ends the management of your freezer. In addition to temperature recording, you can receive alarms by phone when the temperature deviation is set by the workplace. A temperature control report that needs to be generated periodically is also automatically generated, and the food poisoning index and dew point are calculated and reported based on the temperature/humidity values ​​in the workplace.
Managing data by printing on recording paper is too laborious.
Freezer temperature management, clean and smart with RN400-H2EX !
Radio Node Exhibition Schedule for the First Half of 2020
See you at the show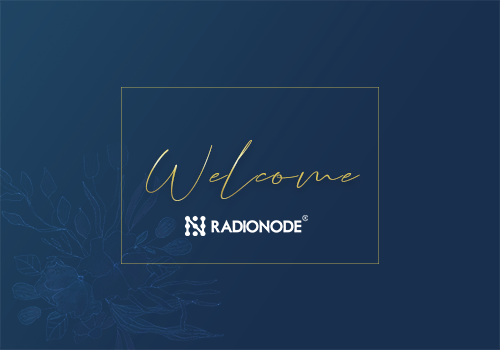 – 03.04~06 / Automation World 2020 (COEX, SEOUL) -> CANCELED
– 04.14~17 / COPHEX 2020 Cosmetic-Pharmaceutical-Bio Process & Technology Exhibition (KINTEX, ILSAN)
– 04.28~30 / 2020 KISTOCK Korea International Livestock Expo (EXCO, DAEGU)
– 05.19~22 / SEOUL FOOD 2020 (KINTEX, ILSAN)
– 06.17~19 / ENVEX 2020 International Exhibition on Environmental Technology & Green Energy (COEX, SEOUL)
HAPPY NEW YEAR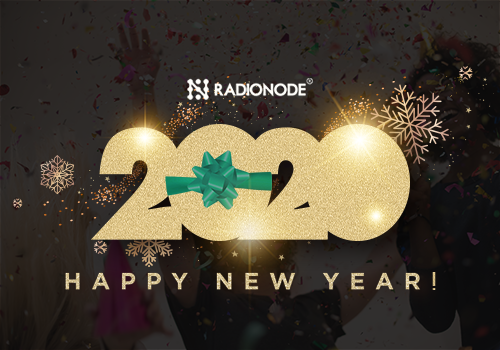 RADIONODE® is a sensor data monitoring device. Tapaculo®365 web services provide a variety of features for integrated management of sensor information in the cloud.
RADIONODE® and Tapaculo® are manufactured by DEKIST Co., Ltd. Are registered trademarks of RADIONODE products and software were developed by DEKIST Co., Ltd.