NEWS LETTER V.19101
Make it connected! Introducing a new line of the RADIONOD Environmental Monitoring Products. We have also launched LTE products for use in places where there is no internet network. We are happy to update Tapaculo 365 report 'MKT Report'!
Tapaculo 365 Update, MKT Report
Tapaculo365's MKT Reports critically acclaimed by the Korean Medical Association for Diagnostic and Medical Association
Check your history of deviation at a glance, and even your QR code to prevent forgery!
Are you using the Mean Kinetic Temperature (MKT) provided by the USP? MKT is used as a tool to predict the quality of a medicine, especially if it is outside the specified storage conditions, especially due to temperature changes.
If you know the MKT in the event of a temperature deviation, especially with Tapaculo 365, you will be able to make quick decisions about whether to follow a complex deviation procedure (SOP) without having to calculate the MKT separately. It will also be useful in the validation process of hospitals, in-house medicine storage and pharmaceutical companies.
* Monthly reports for medical institutions are available from the yellow level.
* Tapaculo 365 Login> Reports> Report Setup > Click the '+ Add Report' button > Select "Monthly Report-Medical" as a Report Type
RADIONODE, LTE Communication Product Launch
Don't you have an internet connection?
The RADIONODE LTE will solve it, Without joining the service provider!
RADIONODE LTE service has been launched! This product enables seamless remote monitoring without sensor restriction even if the customer's security policy prevents the user from using the Internet in the field or there is no Internet network available in the customer's field.
Upon initial subscription, LTE is supported free of charge and remote web monitoring service with 2 year contract at Tapaculo365. As long as you pay the LTE service fee included in the Tapaculo365, you do not need to sign a separate contract with a telecommunication company for the use of the Internet network or pay a fee. LTE Router L1, L2, and L3 levels are available, each with approximately 2, 10, and 30 RADIONODE products available.
Manage your site intelligently with the communication-free RADIONODE LTE.
A New-Line of the RADIONOD Environmental Monitoring
Thorough environmental management is the first step to on-site safety management.
Temperature, fine dust, CO2, O2, NH3, H2S, … What kind of management do you need?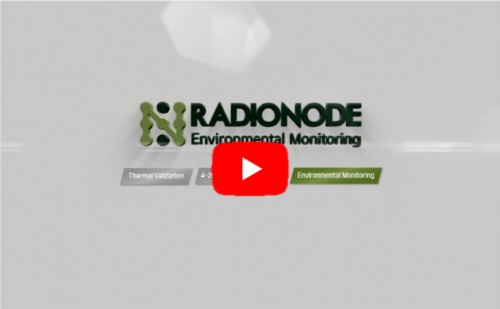 It takes a lot of effort to maintain and quantify certain environmental conditions in the workplace to create a healthy workplace environment and comply with industrial safety regulations. It is also necessary to detect and respond quickly to hazardous gas leakage, such as ammonia or hydrogen sulfide.
The RADIONODE have launched products that monitor fine dust, gas, and so on. Video shows RADIONODE environmental monitoring products waiting for your choice.
RADIONODE® is a sensor data monitoring device. Tapaculo®365 web services provide a variety of features for integrated management of sensor information in the cloud.
RADIONODE® and Tapaculo® are manufactured by DEKIST Co., Ltd. Are registered trademarks of RADIONODE products and software were developed by DEKIST Co., Ltd.