NEWSLETTER V.19041
Make it connected! Have you ever checked the food poisoning index on your site?? Tapaculo365 support to manage the food poisoning index on the dashboard.  Radionode will participate in the Electronics Manufacturing industry Exhibition, International Environmental Industry Technology & Green Energy Exhibition, and Seoul Food Exhibition. We are pleased to welcome you and apply for an invitation to meeting Radionode.
What's today's food poisoning index?
If you manage Temperature and Humidity, then manage Food Poisoning too!!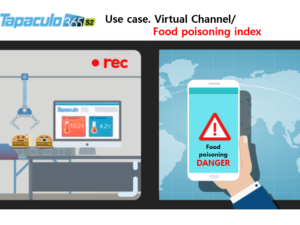 The Ministry of Food and Drug Safety (FDA) announced that the number of food poisoning cases will increase from March when the temperature rises, and especially in August. In this regard, the government publishes the food poisoning index through the website of the Food and Drug Administration and the Korea Meteorological Administration from April to October for preventing food poisoning.
If the food poisoning index over 51, there is a high possibility of food poisoning that the government strongly announce food poison warning.
However, every each city, storages, applications are different, there must be differential food poisoning index values.
Therefore, Tapaculo365 shows actual Food Poisoning Index on the workplace in real time and notify you of the poisoning dangerous.
On 21th May, meet tapaculo365 which how to show you the Food Poisoning Index on Seoul Food Exhibition.
Radionode Welcome you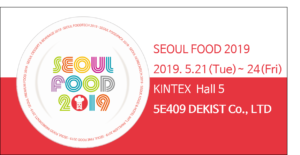 Various gases(Oxygen, CO2, NH3, H2S, Formaldehyde, etc.), temperature, humidity monitoring with Radionode.
Makes your workplace Smarter and safe
.
○ Apply the invitation of EMK (Electronics Manufacturing Korea ) [15th~17th, May 2019]
○ Apply the invitation ENVEX (Environment ExhibitiExhibition) [15th~17th, May 2019]
○ Apply the invitation SEOUL FOOD [21th ~ 24th 2019]
RADIONODE® is a specialized terminal for monitoring sensor data. Various functions are provided through the Tapaculo®365 web service to enable integrated management of sensor information in the cloud.
RADIONODE® and Tapaculo® have registered trademarks of DEKIST Co., LTD. RADIONODE products and software were developed by DEKIST.