NEWSLETTER V.19031
Make it connected! We are inviting you to the 2019 COPHEX (International Pharmaceutical, Bio and Cosmetics Exhibition) which starts April 16. How do you manage various refrigerators such as vaccines, blood and so on? Were you looking for a reliable sensor to monitor your CO2 incubator? The answer is Radionode!
Was the equipment opened by mistake?

Simultaneously manage temperature and equipment with RN400!
RN400 tells you that the door is closed.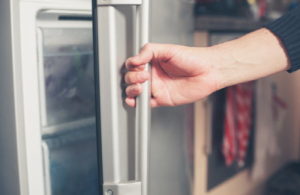 The Centers for Disease Control and Prevention recommends that refrigerated vaccines be kept at temperatures between 2 ~ 8℃ and -50~15℃. Because of vaccines outside the normal temperature range cause financial losses, managing them in a uniform environment is a central task.
With RN400, We'll make your work hours efficient so that you can handle temperature control, as well as power alerts and door open sensing at once. If the door is open, the alarm siren will be immediately alert and called to inform you, so you can respond quickly whenever, wherever you are.
RN400 can detect abnormal Temperature and Humidity and also Door-opening as well.
Gas monitoring with RADIONODE!

Monitoring 5% and 10% CO2 incubator!
RADIONODE UA 51: High concentration CO2(0~20%), Temperature 0~50℃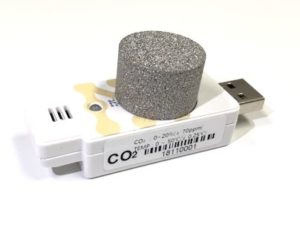 When you grow cells, you may keep them in the CO2 incubator. Managing the CO2 incubator is a critically important task that it should create a similar environment with the body since cells are extracted from the body.
Normally CO2 concentration in Human venous blood is 5.4~6.6%. So when managing CO2, incubator keeps CO2 at 5%. Some condition of CO2 is kept under 8~10% of CO2. UA51 is targeted CO2 incubator that it makes you managing incubators smartly.
Also, for Low Oxygen Incubator, UA52 is smart choices that RADIONODE gives you oxygen level alert instruments condition as well. USB type sensor is very handy to calibration anytime with easily switching sensors.
Measurement gas for UA5X series
ㅇ UA50: tVOC, CO2
ㅇ UA51: CO2, Temperature
ㅇ UA52: O2, Atmosphere Pressure
ㅇ UA54: To be released at the end of 2019, Toxic gases such as NH3, SO2, etc.
RADIONODE welcome you to 2019 COPHEX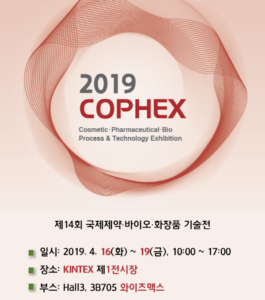 Temperature, Humidity, O2, CO2, NH3, H2S, etc, which data do you need? Do you still manage your site with papers?
Whenever unusual situation happens, Tapaculo will call your manager right away. Also, secured data via AWS, you can achieve zero data losses.
RADIONODE, best safety manager with you.
RADIONODE® is a specialized terminal for monitoring sensor data. Various functions are provided through the Tapaculo®365 web service to enable integrated management of sensor information in the cloud.
RADIONODE® and Tapaculo® have registered trademarks of DEKIST Co., LTD. RADIONODE products and software were developed by DEKIST.